Are you looking to teach students in the future? Do you want to be a teaching assistant that provides high-quality instruction? If so, then you'll need to get a teaching assistant course. This assistant teacher certificate offers many benefits, including improved job prospects and a better understanding of teaching methods. In this article, we will dig into all essentials that you need to know about teaching assistant qualifications online, including –
The importance of teaching assistant qualification,
The best online course for teaching assistants, and
When is the most ideal time to obtain a TA qualification?
So, are you ready to advance in your teaching career?
Teaching Assistant Qualification
If teaching assistant is the career path you've been searching for, then you'll want to get qualified as quickly as possible. That's where the (TAQ) Teaching Assistant Qualification online course comes in. It's easy to follow and covers everything you need to know to get started as a teaching assistant. Once you finish the course, you can apply for teaching assistant jobs that are currently available or apply for teaching assistant courses in the future. TAQ is a certification that helps you work in a school setting. So, whether you're looking to work in a primary or secondary school, this course is the right step for you!

The Importance of Teaching Assistant Qualification
Being a teaching assistant is an amazing opportunity to start your teaching career. Our online teaching assistant course is comprehensive and includes both theoretical and practical training modules. You will be eligible to apply for teaching assistant jobs in schools around the UK after you have completed this course. Training Tale provides the best teaching assistant qualification online course.
Our course will give you the skills and information necessary to work as a teaching assistant. After all, teaching assistant certification is an important step for anyone looking to become a teacher. It assures you the necessary skills and knowledge to work in a teaching environment. So, what are you waiting for?
The Benefits of Teaching Assistant Qualification
Our online course is the best way to go if you're interested in teaching assistant certification. Our course format is easy to follow, and the benefits of the course are plentiful. After all, training Tale provides comprehensive education and training that will help you be a successful teacher. Achieving an assistant Teacher certificate is a great step for those who want to become teachers. It offers a competitive edge in the teaching field and opens up many teaching opportunities that would otherwise be unavailable. So, what are you waiting for? Enrol in our Teacher-assistant Qualification online course today and start your journey.

Training Tale's Online Teaching Assistant Course
Finding a teaching assistant job is a great way to get your teaching career off the ground. Although, finding where to start can be sometimes difficult. That's where online resources come in. Here, Training Tale introduces an exclusively prepared Teaching Assistant Online course. Our course is specially developed for people who have an interest in the teaching profession. There are 17 modules in our online course. Our experienced experts prepare each module of our course. Moreover, our TAQ course is completely self-paced; also, students can access it from anywhere.
Our Other Related Course
Along with Assistant Teacher Certificate, you can also explore our other teaching and personal development courses. Below are some suggestions for you, but you can also choose on your own. For that, you need to visit our website.
To get information about our on-demand and best-selling courses, you can also connect with our – 
The most ideal time to obtain a TA qualification
It can be tough to find the time to study for a Teaching Assistant Qualification, but it is important that you do it. There is no one solution to this issue because it is dependent on your situation and ambitions. However, the best time to get a Teaching Assistant online course is probably now. Online courses make it easy to obtain a Teaching Assistant certification without leaving your home or changing your lifestyle much at all! So, if you're ready to jump in and commit to achieving a Teaching Assistant Qualification, then this is a perfect time.
The Benefits of Taking Online Courses To Become A Teaching Assistant
If you're looking for a flexible way to learn new teaching assistant skills, our online courses are a great option for you! You can study in your own way and anywhere in the world, and you'll never have to worry about exams or papers due to grading. Plus, once you finish the course, you'll be well on your way to becoming an assistant teacher!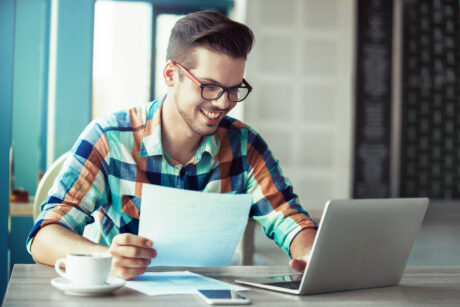 Do You Need Any Professional Training To Be a Teaching Assistant?
No formal training is necessary to become a teaching assistant. But, previous experience dealing with kids and the ability to manage your time effectively would be helpful. Certification in teaching assistant basics such as how to keep a classroom environment calm, manage behaviour and more can help you get started quickly.
Can You Teach Children Aged 6-12 Years Old As A Teaching Assistant?
Yes, you can teach children aged 6-12 years old if you have an assistant teacher certificate. This can be a choice for someone who has a degree in early childhood education or equivalent training and wants a flexible work schedule.
Conclusion
TAQ is the perfect step for you if you are looking for a career change or want to work in a teaching environment. The value of this qualification cannot be overstated. Because it provides several advantages, such as increased career opportunities and job stability. You need to make sure to check out our online resources for Teaching Assistant Quality to find the best course for you. We also recommend that you get this qualification as soon as possible to take advantage of the current opportunities and improve your career prospects.