Overview
This Level 3 PTLLS online course is ideal for you if you are eager to enter in teaching field. You can begin your career as a tutor, teacher, or trainer in colleges, the voluntary sector, the commerce industry, the public sector, or the HM forces.
Additionally, this Level 3 PTLLS online course is a requirement for people who teach in skills and learning centres. It will take the place of the previous PTLLS online Course qualification. Training Tale offers professional, vocational, and educational qualifications in key cities in the United Kingdom. This Course is available in the UK. You can attend our classroom-based training programmes, or you can join us online. You can also pursue this Course via distance learning or online from the comfort of your own home and earn the same qualifications.
Also, this Level 3 PTLLS online Course introduces students who desire to work in Independent Training Providers, FE Colleges, and Local Authorities to teaching. This coursework is a basic teacher training programme that teaches teacher roles and responsibilities. At the same time, this Course provides students with the confidence and knowledge to apply their skills and educate people in any area they are interested in.
Once more, this AET Level 3 PTLLS online Course provides insight into duties, roles, and relationships in education, how to plan for and conduct lessons, and how to evaluate students and provide useful and constructive feedback.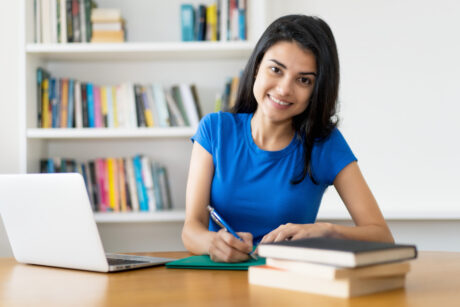 Course Materials
If you achieve this Level 3 PTLLS online course, numerous opportunities are accessible to you. This exclusive Course consists of three modules in total.
Acknowledging the relationships, roles, and responsibilities in education and training.
Utilising inclusive teaching and learning strategies in education and training.
Knowing the fundamentals and procedures involved in the assessment.
This is how the course outline will look if we further break these major units into chapters.
The duties and responsibilities of a teacher or trainer in education and training.

Connections between training and education.

Methods for teaching students to recognise and address their needs.

Assessment guidelines for education and training.

Establish and promote a healthy and safe learning environment.

Encourage students to learn by motivating them to find new strategies and techniques.

Various techniques of evaluation.

Identify and address potential issues.

Use of teaching aids and equipment to make lessons more entertaining.

Practical teaching sessions (Teaching Concept and Technique) in which teachers deliver lessons and address concerns that arise during practical teaching sessions.
What occupations are available if you have a level 3 Award in Education and Training?
The Level 3 PTLLS online Course is your first step toward a successful profession. This training course will help you accomplish the following goals.
You can work as a teacher, trainer, or tutor in the skills and further education industry. Becoming a teacher is a varied profession that will gain respect and introduce you to new ways of learning. You can also choose an academic subject to teach in various locations.
Other possible settings include:
Sixth form colleges

Adult Education centres

Prisons and Youth offender organisations

Charities
Who can you teach if you have this qualification?
Teaching subjects to students aged 16 and up is described as teaching in the skills and further education sectors. Furthermore, providing work-related learning to students aged 14 to 16. Learners whom you will teach after finishing this Level 3 PTLLS online Course include:
Adults in education

Company Employees

Night School Students

Which industries can you work in after finishing this Course?
There is a large adult education industry with various professions available in locations. After finishing the Level 3 PTLLS online Course, you could become a qualified teacher or trainer. Here are some places you could teach in the adult education and skills sector.
Beauty industry

NHS Trusts

Health Industry

Emergency services

Care homes

HM Forces

Midwifery

Security Industry

Veterinarians

Laboratory technicians

Librarians

Private Doctors

Secondary education

Primary and nursery education

Special needs education
What can you teach if you have an AET teaching qualification certificate?
You can teach about the subject appropriate to your qualification and experience if you have a PTLLS online course or Level 3 Award in Education and Training Course, or AET teaching certification certificate. It could be any subject, either vocational or intellectual. For a better understanding, consider the examples below.
Vocational training –

It involves preparing students for jobs and improving professional abilities.

Academic training –

This includes teaching GCSE and A-level subjects.

English and Mathematics –

It comprises the instruction of fundamental literacy and numeracy skills.

What courses are available after completing the Level 3 Award in Education and Training or PTLLS online Course?
Overall, this Level 3 PTLLS online course is the first step toward more advanced courses. Other courses are also available to help you improve your knowledge. These courses are listed below.
Ultimately, this PTLLS online Course is an excellent introduction before moving on to these higher-level courses because Level 3 teaches the core skills and information needed to be an adult education teacher or trainer.
Who is eligible to pursue this AET level 3 award in education and training?
We created this PTLLS online Course to provide an introduction to teaching for people interested in becoming teachers or trainers. They will work as a trainer or teacher at Further Education Colleges, Independent Training Providers, and Local Authorities as soon as they complete the Course.
This PTLLS online Course is intended for people who:
Interested in working as a teacher or trainer in the FE and skills sectors.

Are not now teaching anyplace, or have only recently begun teaching?

To make job decisions, a short-term qualification is required.

You already have several Learning and development units under my belt, and you wish to advance further in this qualification.

Presently employed as assessors who want to pursue a teaching profession by earning a teaching-related degree.

Have finished some initial coursework for this certification to further develop their teaching abilities.
The Learning Objectives of the level 3 Award in Education and Training
You will study the following things if you complete the PTLLS online Course:
A better understanding of your teaching obligations, tasks, and restrictions.

Demonstrate acceptable learning and teaching practice in your areas of interest.

Session planning skills demonstration- plan to deliver, observe, and assess a micro-tech session.

Illustration of how to hold sessions to motivate trainees.

Learn how to use various assessment methods.

Demonstrating and analysing the need for precise record-keeping and internal and external verification procedures.
Entry Requirements
The entry requirements for this Level 3 Award in Education and Training Course or PTLLS online Course are not restricted. You must have fundamental functional skills such as numeracy, literacy, and ICT. It is an introductory, knowledge-based teaching course. It is also appropriate for teachers and trainers to improve their teaching skills.
Online Learning Course
Online education is a terrific option for those who wish to learn anytime and anywhere. You will have full access to our site when you purchase this Level 3 Award in Education and Training Course or PTLLS online Course. You will receive online lectures and assignments that you must submit on time.
Our Clients
Why should you choose us?
Flexible Schedule
You will have flexible hours with this AET course or PTLLS online course timing since we will allow you to set your schedule after you book the Course. You will then be able to access your system from any location.
The Assessment Procedure
You will be given tasks with detailed instructions to complete this Level 3 Award in Education and Training Course, or PTLLS online course. You must finish those tasks and submit them on time to the Learning Management System (LMS).
Certification
The certificate is significant since it recognises you as qualified to teach and coach. After completing the Level 3 Award in Education and Training Course or PTLLS online Course, we will award you with an accredited certificate from a reputable Awarding authority. If you like, you can also verify this certificate.
How do You join up for this Course?
Joining us is simple. You can purchase a PTLLS online Course (with a debit card, credit card, or PayPal) by invoicing, bank transfer, or phone with one of our team members. You can call us at 0203 289 8484 or email [email protected]
Assistance Needed?
When you enrol in the PTLLS online Course, you will be allocated a tutor who will assist you until the Course is completed. You can reach out to your tutor via email or phone. The tutor may be unavailable due to their academic schedule. If you leave your requirements or the type of help you require, the tutor will respond the same day or the next day, or the tutor may phone you after reading your email.