Do you want to work as a teacher/tutor in the education sector? Do you want to adopt teaching as a career? Level 3 AET Course Online is a perfect fit for you if you're going to start your career as a tutor/teacher/trainer in colleges, voluntary sector, commerce industry, adult and community education, the public sector, or HM forces.
Level 3 AET Course Online is a mandatory minimum qualification for those teaching in skills and learning centres and will replace the old PTLLS qualification. Unified Course provides professional, vocational and educational qualifications in major cities in the UK. We offer Level 3 AET Course Online AET Courses in London. If you live in or around London, you can join our training sessions in a classroom-based course at this location, or alternatively, you can do this course distance learning or online from your home and earn the same qualifications.
This Level 3 AET Course Online is designed to introduce teaching for individuals who want to work in Independent Training Providers, FE Colleges, and Local Authorities. This course gives people confidence and knowledge to use their skills and teach adults in any subject you are experienced in. The Level 3 AET Course Online is an initial teacher training programme to teach roles and responsibilities as a teacher.
AET Level 3 AET Course Online Course gives an insight about responsibilities, roles, and relationships in education, how to plan and deliver teaching sessions and how to assess and provide positive and constructive feedback.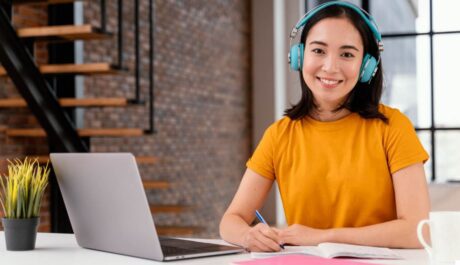 Course Content
There are many opportunities available for you if you earn your Level 3 AET Course Online AET teaching qualification certificate. There are three units included in this course.
Unit No: 1- Understanding the roles, responsibilities, and relationships in Education and Training.
Unit No: 2- Understanding and usage of inclusive learning and teaching approaches in Education and Training
Unit No: 3- Understanding of principles and assessment practices
If we further divide these central units into chapters, the course overview will be like this. 
Chapter 1: The roles and responsibilities of a teacher/ Trainer in education & training
Chapter 2: Relationships between education and training
Chapter 3: Teaching approaches on how to meet and understand the needs of learners
Chapter 4: Principles of assessment in Education and Training
Chapter 5: How to create and encourage a safe and healthy learning environment
Chapter 6: How to motivate learners to discover new techniques and methods to encourage students towards learning. 
Chapter 7: Lesson planning, delivery, and evaluation of inclusive teaching and training
Chapter 8: Different assessment methods
Chapter 9: How to identify and deal with potential problems
Chapter 10: How to use teaching equipment and aids in a useful manner to make lessons interesting
Chapter 11: Practical teaching sessions (Teaching concept and Technique) where teachers will deliver lessons and tackle the issues they are facing during practical teaching sessions.
What jobs can you get with a Level 3 AET Course Online?
The Level 3 AET Course Online Course is the first step towards your career. You will achieve the following things with this training course.
You can work as a teacher, trainer, or tutor in the skills sector and further education sector. It is referred to as Further Education teaching. Becoming a teacher is a versatile and rewarding job where you get a lot of respect and new ways of learning. You can further choose an academic subject in various settings and industries as a teacher.
Some other settings may include:
Sixth form colleges
Adult Education centres
Prisons and Youth offender organizations
Charities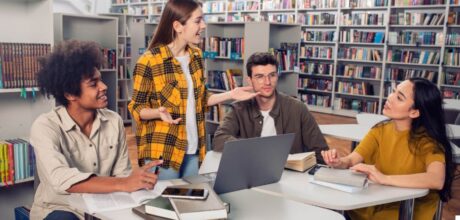 Who can you teach in Level 3 AET Course Online?
Teaching in the skills sector and further education sector is acknowledged as teaching subjects to the learners aged 16 and over and teaching work-related learning to students aged 14 to 16. Level 3 AET Course Online Course learners who you are going to teach may be:
Adults in education
Company Employees
Night School Students
What sectors can you work with Level 3 AET Course Online?
There is a vast adult education sector with a wide range of jobs in all types of settings. After completing Level 3 AET Course Online Course, you could become a qualified teacher or trainer in the Education sector, you can choose the area you want to teach. Below are some examples where you can choose to teach in the adult education and skills sector.
Beauty industry
NHS Trusts
Health Industry
Emergency services
Care homes
HM Forces
Midwifery
Security industry
Veterinarians
Laboratory technicians
Librarians
Private Doctors
Secondary education
Primary and nursery education
Special needs education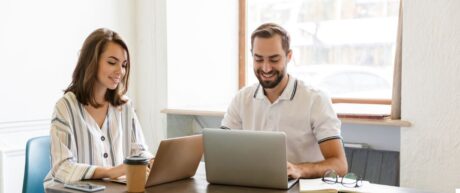 What can you teach withan AET teaching qualification certificate?
With a Level 3 AET Course Online Course AET teaching qualification certificate, you can teach about the subject relevant to your qualification and experience. It may be any subject, whether a vocational subject or academic one. You can see the below examples of how you can choose relevant to your qualification. 
Vocational training:It includes preparing learners for work and enhancing professional skills
Academic training:It includes teaching subjects at GCSE and A-levels
English and Mathematics:It consists of the teaching of basic skills in literacy and numeracy. 
What courses can you do after theLevel 3 AET Course Online?
Level 3 AET Course Online AET is the first step towards higher courses. There are other courses available to upgrade your knowledge about the Level 3 AET Course Online. Here are these courses.
AET Level 3 AET Course Online Course is the best introduction before moving to these higher-level courses because Level 3 teaches fundamental skills and knowledge on how to be a teacher or trainer in the adult education sector.
Who can do the AET Level 3 AET Course Online?
Level 3 AET Course Online Course is designed to give an insight about introduction to teaching for those who want to be teachers/ trainers or are currently working as a trainer/ teacher within Further Education Colleges, Independent Training Providers, and Local Authorities. The Level 3 AET is designed for:
Individuals who want to work as teachers and trainers in FE and skills sectors
Individuals who are not teaching anywhere or who have recently started a teaching role
Individuals who want a short duration qualification to make career choices
Individuals who already have learned some Learning and Development units and want to exceed further into this qualification
Individuals who are working as assessors and wish to achieve a qualification that leads to a teaching career
Individuals who have completed some introductory courses to this qualification to polish their teaching skills further
Learning outcomes of Level 3 AET Course Online
On successful Level 3 AET Course Online Course, you will learn the following things:
Understanding of your responsibilities, roles, and boundaries related to teaching
Understanding of appropriate learning and teaching approaches within your interested areas
Demonstration of session planning skills- plan to deliver, observe, and evaluate a micro-tech session
Understanding of how to have the sessions to motivate learners
Understanding the use of different assessment methods
Understanding and analyzing the need of accurate record-keeping and procedures such as internal and external verification
Entry Requirements
There is no restriction in entry requirements for Level 3 AET Course Online Course. You must know the basic functional skills, such as numeracy, literacy, and ICT. It is an introductory, knowledge-based teaching course, so it can be chosen by those who want to go for the teaching profession. It is also suitable for those working as a teacher or trainer as this course will polish their teaching abilities.
Online Learning Course
Level 3 AET Course Online course is totally online with complete tutor support throughout the course. An online course is a great option for those who wish to join this course and want to study anytime and anywhere. We will give you full access to our online portal once you book this course. You will get lessons and assignments online that you have to go through and submit timely to get a certificate.
Why choose us?
Flexible Schedule
You will have a flexible schedule with this Level 3 AET Course Online AET course timing because we will give you a free hand to set your own timetable once you book the course. You will then have access to your system anytime and anywhere.
Assessment Procedure
You will get assignments with clear instructions to complete this Level 3 AET Course Online course. You have to complete those assignments and submit them timely in the Learning Management System (LMS).
Certification
You will get an accredited certificate from a renowned Awarding body after the accomplishment of Level 3 AET Course Online Course. You can verify this certificate as well if you want to.
How to book this course?
You can book Level 3 AET Course Online Course online (by paying through debit card, credit card, PayPal), invoice, bank transfer, over the phone with our team members. You can contact us on via phone 0203 289 8484 or send an email to [email protected]. You will get booking confirmation instantly via email. 
Assistance Needed?
After you enrol to Level 3 AET Course Online course one of the tutor will be allocated for you and you will have support all the way till complete your course. You can contact your tutor via email or phone call. Please bear in mind the tutor may not be available sometime due to his or her class schedule, if you leave your email with your requirement or what support you need, the tutor will get back to you sometime the same day or next day, or the tutor may call you after reading your email if necessary.